Original Post
You probably heard the rumour about a new Virtual Boy coming out in 2005. I wondered what you all think about it…
I for myself am not sure about it. On the one hand it would take away the uniqueness from the Virtual Boy and make it less interesting, but on the other hand a VB2 with today's technical possibilities would be what the Virtual Boy should have been, but couldn't because it was too much ahead of it's time . Imagine a unit the size of a pair of sunglasses, powered by Lithium Ion Accus, with a cordless controller (maybe with 2 analog sticks) and fully colored games 😎 So I think the bottom line is, yes, I would like to see a new Virtual Boy.
What's your opinion about a VB2, how would or wouldn't you like it to be, and which games would you love to play on it?
KR155E
29
Replies
I thought some of you may find this interesting…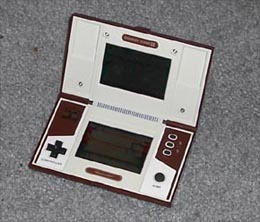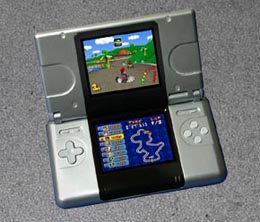 Now, from the looks of the handheld shown above, it does not look like we are getting any kind of 3-D or VR type of system. It looks more like what most people suspected. Which is a second screen for maps and the like.
It's funny how history has a way of repeating itself. If this keeps up, I'm sure that Nintendo will dust off the old VB idea and put it to use again within the next decade (crosses finger's).
I should probably give credit to the site where I got the photos from. It's at THIS LINK . It's an interesting article.